College Consulting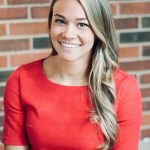 Welcome, I am Allison Culver and I am prepared and ready to assist you with your college exploration and admission process. I specialize in a student-centered approach to college counseling by providing individualized consultation curated to a student's specific needs, strengths, and goals. A student's priorities and best-fit criteria is the focus of our work together, guiding the search process and outcome. Assessment, research, and family support ensure applicants can reach their fullest potential, and achieve your desired outcome of College Consultation services. Depending on your needs, topics can include:
 Financial Aid and Scholarships
CommonApp Completion
Building a List
Essay write
SAT/ACT and Test-Optional
Athletic Recruitment
Background and Experience:
I currently serve students as a College Counselor at a private high school in Chicago. I attended Illinois Wesleyan University (BA Psychology), Lewis University (MA Education, School Counseling with a Type 73 School Counseling Certification and Illinois State Licensure) and the University of Louisville (MBA). Before transitioning to my current role, I most recently served as Assistant Director of Admission at a large university where I wrote, developed, and implemented admission policies and criteria, recruitment strategies, financial advising, and scholarship awarding. I am grateful to have had first-hand experience reading applications, essays, appeals, and advising on admission decisions, scholarship offers, financial aid notices, and testing requirements. I am proud to have been a high school athletic coach for 10 years, and I find authentic joy in the process of growth, development, and success of student athletes and academic scholars alike. I have extensive experience working with recruited athletes (DI, DII, DIII NCAA, NAIA, etc.), first-generation students and families, students receiving accommodations (IEP, 504, etc.), Western Golf Association's Chick Evans Foundation, proper completion of the Common Application for highly-selective schools, and proofreading college essays through the eyes of an admission officer. I have personal and professional relationships with colleges and universities throughout the country and abroad.
I encourage students to begin taking ownership of their unique college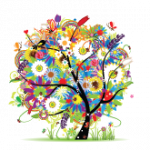 experience at this stage. Soon, "student" will be their full-time job. I treat each client as a young professional, hold them accountable for their future through active involvement in our work together, and teach them to begin their journey toward self-advocacy at the college level. I will always provide genuine, honest feedback, promote meaningful communication, and encourage students and parents to have a growth-mindset. I balance insight from the
family unit while continuing to focus on the needs of the student. To the families that acknowledge the stress that college admission places on families and students, I strive to help you find fun, excitement, and confidence in the application process. Let me join you on your journey of preparing and having a successful college admission.
Allison
CulverCollegeConsulting@gmail.com
708.785.5570